Rasa Singapura!
Topic: Wunder Residency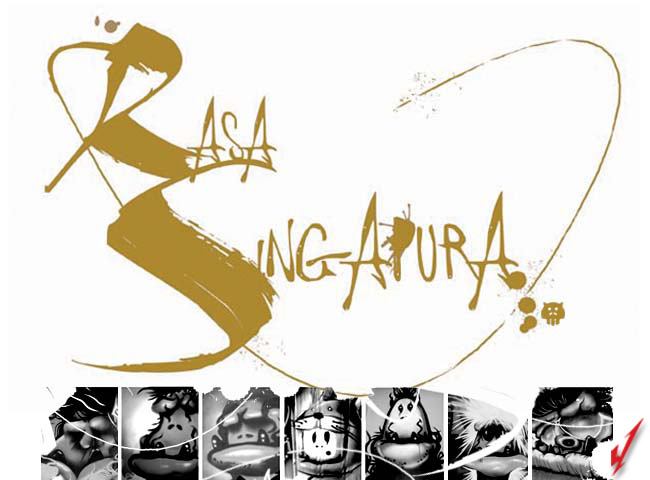 Leaving on a jet plane from this super-urban metropolitan concrete playground of Singapore and landing in the more serene environment of Chiang Mai, northern Thailand, Lilpinkdevil will bring Rasa Singapura (A Taste of Singapore) to The Land Foundation (www.thelandfoundation.org). In this next stage of Lilpinkdevil's participation in Wunderspaze's Artist Development Programme, he embarks upon a three-week residency project at this "artistic and cultural space for young cultural activists with the intention to support self-knowledge through a variety of activities such as Vipassana meditation, yoga and art."

What he will be doing:
1. Thai massage & meditation (of course!)
2. Site-specific works culminating in an exhibition at The Land Foundation
3. Workshops on introduction to graffiti mediums and 'live painting' at The Land Foundation
4. Talk at the Chiang Mai University on a brief history and development of the Singapore street art scene

So how will Lilpinkdevil respond to this less-than-urban context? What will he do with street art? These answers and more over the next few weeks.

Thus, let us bid him a fond farewell this Thursday (24 May) with hugs and kisses. May the force be strong with him! And if you happen to be in Chiang Mai, do drop by The Land Foundation from 24 May till 15 June 2006 at 100/6 Moo 10 Soi Wat Umong, Suthep Road, T. Suthep, A. Muang, Chiang Mai 50200 THAILAND (+66 (0)53 811555) and say hi to Lilpinkdevil!

Watch out for updates and reports on Lilpinkdevil's meditation-and-art adventures in Chiang Mai!

Rasa Singapura is supported with a grant from National Arts Council, Singapore.


Posted by wunderspaze at 1:19 AM JST
Updated: Sunday, 28 May 2006 10:44 PM JST